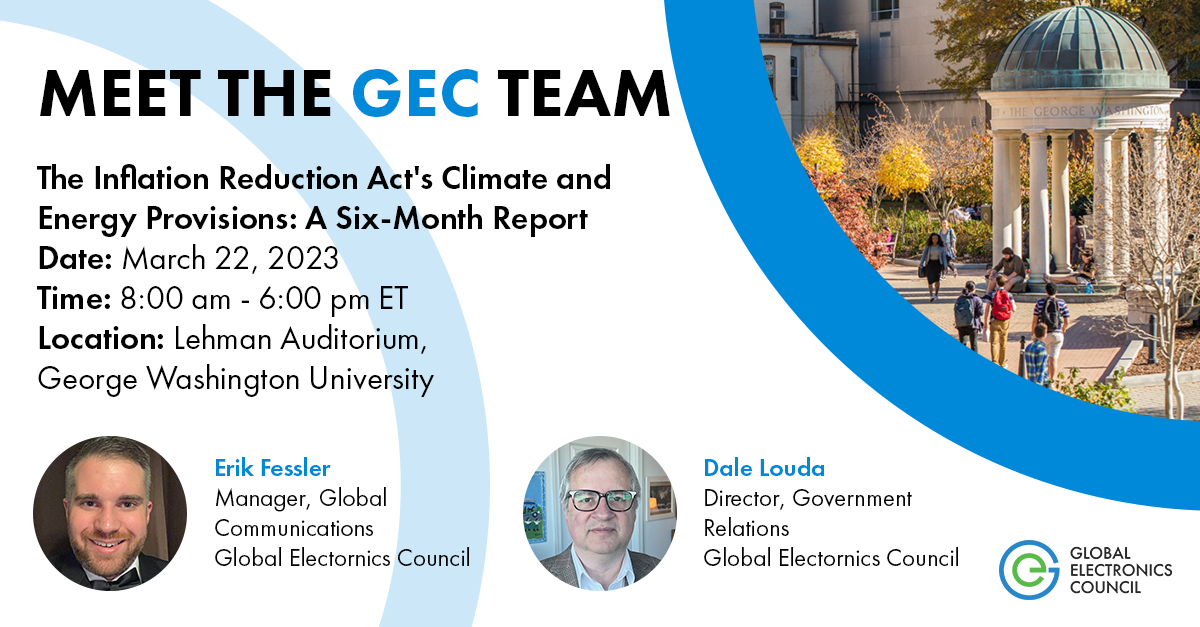 DATE: Wednesday, March 22, 2023
TIME: 8:00 AM – 6:00 PM ET
LOCATION: Lehman Auditorium, Georgia Washington University
GEC ATTENDEE: Erik Fessler & Dale Louda
Global Electronics Council will be attending The Inflation Reduction Act's Climate and Energy Provisions: A Six Month Report at Lehman Auditorium, Georgia Washington University. This event is a full- day conference on the progress of the energy provisions in the Inflation Reduction Act, a signature piece of legislation from the Biden Administration. National experts from academia, business, non government, research organization and much more will share key insights and perspectives. For more information visit the event page at https://american.swoogo.com/report/ or register for the event.