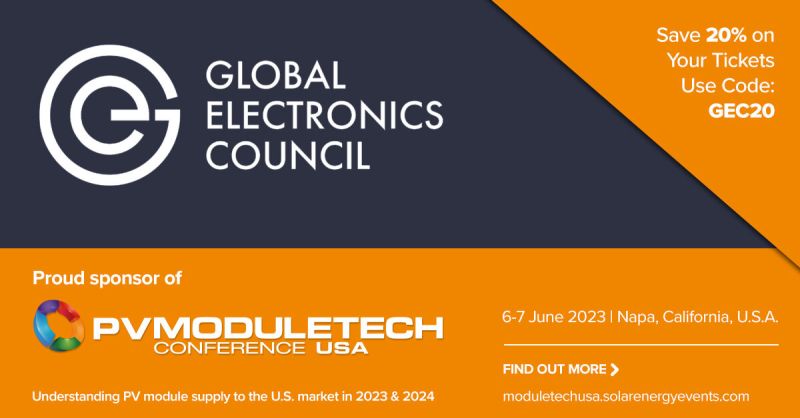 GEC is one of the sponsors of this year's PV ModuleTech USA Conference!
Join this leading PV conference on June 6-7, 2023 for an unforgettable experience. Don't miss out on this incredible event, where you'll learn from and network with solar industry professionals. Attendees include developers, independent power producers, module suppliers, EPCs, banks, investors, technical advisers, and testing & certification specialists.
Register now and use our unique discount code GEC20 to receive 20% off your ticket.
On Wednesday, June 7th, GEC's Director of Global Development, Debbie Graham-Clifford, will sit on the Setting up a win-win module supply relationship panel discussion from 10:30 to 11:00 PDT. Moderated by PV Tech's Finlay Colville, Debbie will be joined by panelists from Arevol Energy, RWE, and Lightsource bp.
Attendees will learn about today's challenges in getting reliable and timely deliveries of PV modules. They'll also see what an ideal purchasing contract looks like between module buyers and sellers.
We hope to see you there!