Initial EPEAT Climate+ Designated Products Leading the Race for Electronics with Lower Climate Impacts
GEC is thrilled to announce the listing of the first EPEAT® Climate+TM designated products. Climate+ is a new product designation meant to connect forward-thinking electronics brands with carbon-conscious purchasers. Climate+ designated products will empower organizations to drive change through a progressive set of criteria focused on increased transparency, goal setting and concrete corporate actions to decarbonize the supply chain. In addition, public and third-party verified product GHG disclosures will ease the challenge of procurement related Scope-3 emissions tracking and decision making.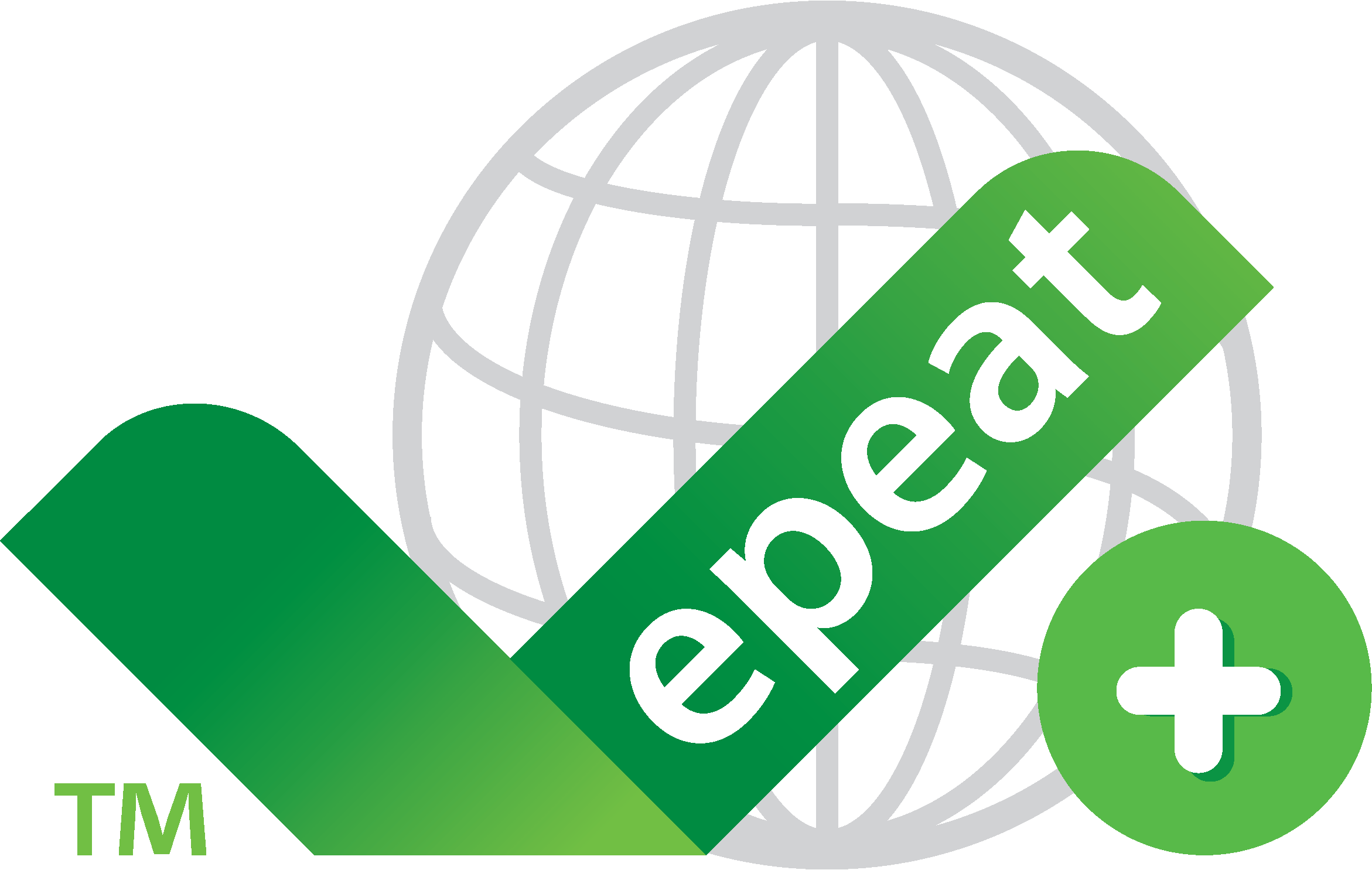 As the world seeks new and innovative ways to address the urgent climate crisis, those on both the supply and demand side of the Information and Communication Technology (ICT) sector can leverage this new offering immediately.  Climate+ designated products are now available as a proactive means to combat this urgent issue, taking the EPEAT system to the next solution level.  GEC expects the number of products with this designation to grow substantially in the coming months from the already impressive initial offerings.
Climate+ designated products meet evolved new requirements developed in a multi-stakeholder process meant to reduce their lifecycle carbon, potentially years ahead of the rest of the market. The products set themselves apart on the EPEAT Registry because of these climate change mitigation measures. Purchasers can easily identify these products with this new designation on the public-facing registry.
Bob Mitchell, CEO of GEC, emphasizes, "EPEAT Climate+ isn't just a product distinction; it's a catalyst for change in the electronics industry. Our goal is to amplify the market for electronics that are purposefully designed and built with greenhouse gas reduction in mind by companies that prioritize climate action. By equipping individuals and organizations with valuable insights into what constitutes a climate-conscious product, EPEAT Climate+ provides a simple way to collectively recognize and mitigate carbon emissions in the lifecycle of electronics."
In addition to verified product GHG disclosures, manufacturers seeking Climate+ designation must also demonstrate their commitment to several other critical requirements. These include energy-efficient upstream manufacturing, GHG reduction targets, renewable energy sourcing, and product energy efficiency standards. These comprehensive criteria are specifically designed to track and, where possible, reduce GHG emissions throughout the entire product lifecycle – from material mining and assembly to use and disposal.
Climate+ offers a unique opportunity for both electronics brands and purchasers to take immediate action years ahead of the criteria becoming a requirement for all EPEAT registered products. Climate+ gives electronics brands a new opportunity to stand out as an EPEAT Climate+ Champion. Purchasers and other stakeholders can commit to furthering impacts by signing the GEC Climate+ Pledge as either a Climate+ Purchasing Leader or a Climate+ Purchasing Advocate.
To learn more about Climate+, the GEC Climate+ Pledge, requirements for product manufacturing and more, visit globalelectronicscouncil.org/climateplus/ or contact epeat@gec.org.