The Global Electronics Council (GEC) was pleased to hold this celebratory virutal event from the National Center for Civil and Human Rights in Atlanta, Georgia. The museum dedicated to the achievements of both the civil rights movement in the United States and the broader worldwide human rights movement. Our event focused on the role sustainable procurement plays in driving equitable economic opportunity globally.
Andy Shallal, Founder/CEO, Busboys & Poets
Beril Toktay, Faculty Director, Ray C. Anderson Center for Sustainable Business, Scheller College of Business, GA Tech
Mustafa Santiago Ali , VP of Environmental Justice, Climate and Community Revitalization at the National Wildlife Federation
Nathaniel Smith, Founder and Chief Equity Officer, Partnership for Southern Equity
Held from 2015 to 2019, the GEC Catalyst Awards were created to inspire innovation in the design, manufacture and use of technology to advance sustainability globally. Each year the Catalyst Awards focus on a different theme.
GEC provided two Catalyst Awards each year. The first was a "Catalyzing Impact at Scale" award, which recognized organizations that had achieved a large-scale sustainability impact due to their design, manufacture and/or use of IT. The second was a "Catalyzing Disruptive Innovation" award, which recognized organizations that had designed cutting-edge technologies or used technology in such a way that, if adopted widely, could lead to exponential sustainability gains.
2019 Catalyst Awards Winners
In 2019 the GEC Catalyst Awards recognized innovation in the design, manufacture, use, reuse and recycling of sensors to advance sustainability in cities and communities globally.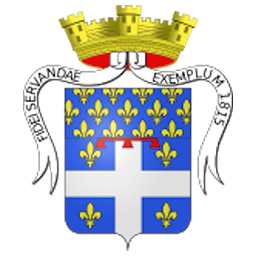 Winner Catalyzing Impact at Scale
City of Antibes, France
The City of Antibes, a coastal resort town in France, has a population of 80,000 residents that balloons to more than 200,000 people during the summer. The City's water supply is a critical component to its tourism economy, and with a distribution network of 315 kilometers and more than 40,000 sections, it wanted to increase the security and economic viability of the system. To increase Antibes' resilience, it partnered with SIGFOX, SAP, and VEOLIA to digitize its water distribution system. With 2,000 sensors, and with a technology leveraging a majority of existing assets and the capability to mix them with new sensors on a low-power IoT network embedded with end-to-end security, the city was able to create a more economically viable, sustainable, and safe water distribution system. This solution helps Antibes to anticipate breakdowns, optimize maintenance schedules, and plan for future infrastructure investments. As a result, the citizens of Antibes pay less than half the national price of water in France.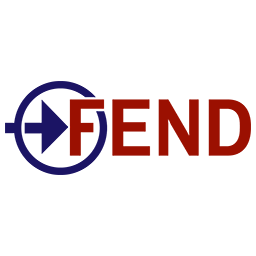 Winner Disruptive Innovation
Fend Incorporated
Cyber-attacks within the energy and utilities industries cost an average of $13.2 million per year. Fend's data diode brings much-needed cybersecurity to the sensors and IoT devices that have the potential to help make our cities smarter, efficient, and resilient. The hardware gets real-time industrial equipment data where it needs to go with a class of cybersecurity technology once reserved for nuclear power plants and the military. The data diodes send data in only one direction, so attackers cannot physically penetrate the network connection, send malware, penetrate corporate information networks, or use legacy equipment as a backdoor for ransomware. Fend's solution requires no patches, uses less than 2 watts when in operation, is designed to last for years, and is constructed to be easily disassembled into its recyclable components at the end of its life. Fend's data diodes can be installed rapidly at cities across the world, providing a strong cybersecurity defense for smart cities anywhere.
2019 Catalyst Awards Honorees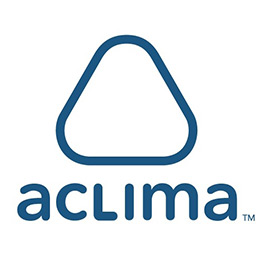 Aclima
The World Health Organization estimates that 9 out of 10 people in the world breathes polluted air, leading to 7 million premature deaths per year. Today's stationary air quality monitors are expensive, offer limited coverage, and provide low-resolution data. To address these limitations, Aclima developed a mobile sensor-based state-of-the-art machine learning and detection technology that provides hyper-local air quality mapping at a lower cost than traditional approaches and with an increase in spatial resolution. This technology delivers air pollution and climate emissions intelligence at unprecedented block-by-block resolution and empowers governments, companies, researchers, and the public to reduce emissions and protect public health, at the local and global level. Aclima aims to deliver hyperlocal air quality data and insights to over 1 billion people around the world within the next five years.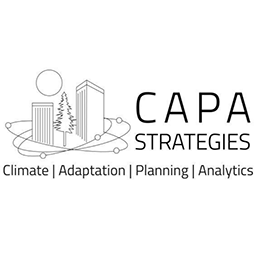 CAPA Strategies, LLC
The frequency of extreme heat waves is growing, claiming more lives than all other natural disasters combined. In response, CAPA Strategies, a global climate consultancy, created the Urban Heat Watch program, which aims to engage community members in understanding how temperatures vary across regions. These heat campaigns use recycled and reusable 3D printed sensors mounted on cars or bicycles and an online toolkit, which provide community participants with access to state-of-the-art equipment and verified processes to create high resolution descriptions of heat in their select regions. The open-source electronic boards contain sensors that collect temperature and humidity readings every second, and participants conduct campaigns at three times throughout the day. The analysis, which also uses open source software, takes two weeks, and results in process for engaging communities in interpreting the reasons for the distribution of heat. Participants then engage with local planners, public health practitioners, and others to identify opportunities for expanding green infrastructure, cooling services, energy system investments, and other strategies for reducing effects from extreme heat. Since 2015, nine U.S. cities have already conducted campaigns, with another 15 in 2019, and expectations to work with more than 30 cities by 2020. With support from the U.S. National Oceanic and Atmospheric Administration, CAPA will be soliciting applications for their next heat campaign in January 2020.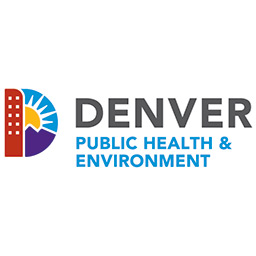 City and County of Denver's Department of Public Health & Environment
The City and County of Denver has partnered with Denver Public Schools to create LoveMyAir Denver, a citywide, sensor-based, monitoring network that provides real-time air quality data. The team is installing low-cost, cutting-edge air pollution sensor technology, redeveloped with solar, battery storage, and data connectivity, along with information dashboards at 20 area schools. The City's vision is to use this hyper-local air quality data to develop evidence-based, culturally responsive programming that empowers communities in Denver to reduce and limit pollution exposure, leading to decreased asthma rates in Denver Public Schools.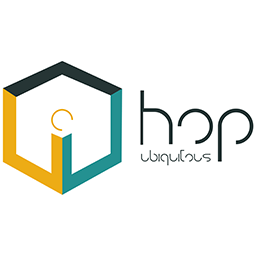 Human Oriented Products Ubiquitous
Human Oriented Products Ubiquitous (HOPU) created Smart Spot, a sensor and data powered tool with dashboard and decision support functionality based on artificial intelligence algorithms, to support technicians and urban planners in considering sustainability, climate change, air quality and human-centric indicators in their decision-making processes. Smart Spot utilizes HOPU's own manufactured sensors and IoT devices to collect air pollution data at specific points in real time. The data is scrubbed by HOPU's machine learning algorithms to improve the precision of the sensor measurements and is then converted into human-relevant indicators that can be used as part of the socio-economic evaluation for a project or investment. Smart Spot is already helping cities such as Cartagena, Madrid, Bruges, and Helsinki, to create climate change action plans.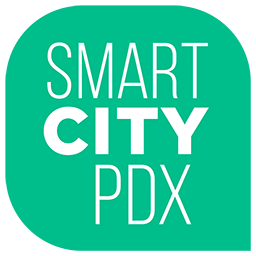 City of Portland, Oregon
City of Portland's Smart City PDX team designed a low-cost air quality sensor testing project in response to community requests for more information about local air quality. Most air quality sensor projects are focused on assessing sensor limitations and data quality, and this Smart City PDX project used methods to address both technology and sustainability considerations. Smart City PDX included procurement criteria focused on the ability to upgrade and modify a sensor device with the intent to minimize electronics waste. These criteria directly influenced Apis, Inc. to design a low-cost air quality sensor device with a modular sensor socket design. This design led to less electronics waste, as well as less hazardous solid and liquid waste. Smart City PDX and any other interested municipality can easily adapt these criteria for scaled-up projects and a variety of sensor devices beyond air quality.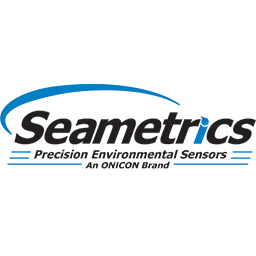 Seametrics Inc.
The current industry standard for water level and water quality sensor manufacturers is to produce sealed units, which means when a sensor stops working, it must be disposed and replaced with a new unit. Seametrics manufactures water level and water quality sensors with an eco-friendly twist locking and compression fitting design. This design allows the sensors to be disassembled into component parts for repair, or partially disassembled for battery replacement. The new repair modules provide an additional way, along with replaceable batteries, to extend the total product lifecycle of sensors. This reuse-focused design provides Seametrics' customers with sensors that are not only rugged, precision instruments, but also sustainable. After two years of extensive marketing, Seametrics launched its repair module offering in 2019 and hopes to make reusable sensors the industry standard.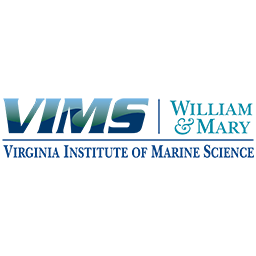 Virginia Institute of Marine Science
The Hampton Roads region in Virginia has the highest rate of sea level rise on the East Coast, putting its 1.7 million residents at risk to frequent flooding. StormSense, a collaborative project between the Hampton Roads' municipalities and the Virginia Institute of Marine Science at William & Mary, has doubled the number of water level sensors in the region. This solution ingests, converts, and aggregates water level data from more than 65 sensors every 6 minutes. The data are then used to automate high water alerts. The flood alerts are shared with the public in real-time and up to 36 hours in advance of future flooding events. This capability helps communities to prepare and respond to the disastrous impacts of sea level rise and coastal flooding in ways that are replicable, scalable, and measurable. In 2019, StormSense received funding to commercialize the sensors and modeling software so other cities can benefit from this sensor-based solution.
2019 Catalyst Awards Finalists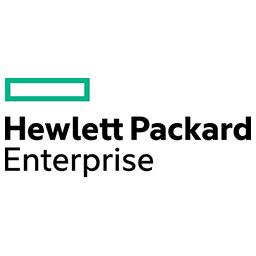 Hewlett Packard Enterprise
Dubai has set a unique goal to be the most technologically innovative, environmentally sustainable, and happiest city on Earth. To achieve this goal, United Arab Emirates' telecom provider du Telecom entered into a 5-year partnership with Hewlett Packard Enterprise (HPE) to create the Smart Dubai Platform. Together, HPE and du Telecom are making sense of 2.5 billion GB of new data created every day by 1,000 e-services, 26 government departments, and 250,000 smart meters. Sensors with feedback mechanisms have been placed throughout the city, allowing city officials to gain insights into which systems are working well, which are not, and how the city can evolve to better serve its citizens. By leveraging this data, The Smart Dubai initiative increased public happiness levels to 90% in just 11 months. Dubai is sharing its story with a variety of international smart city stakeholder groups to inspire similar efforts across the globe.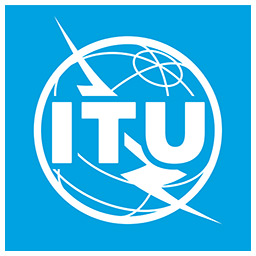 International Telecommunication Union
The International Telecommunication Union (ITU) worked with leading information and communications technology experts to develop recommendations that support cities in developing open and interoperable smart city platforms (SCP). Recommendations ITU-T Y.4201 and ITU-T Y.4200 provide the blueprint of an open and interoperable SCP that can address a wide-range of city challenges, such as urban sensing, infrastructure management, climate change, and citizen-centered integrated services. These recommendations help cities to circulate data collected by different sensor networks and translate them into actionable insights that support city stakeholders in making better decisions. Cities in China and Spain have already implemented the recommendations with success, and several other cities across the globe are in the process of implementing the standards.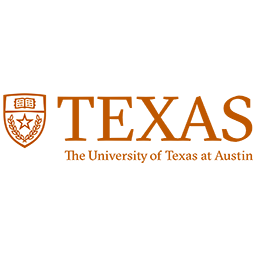 Intelligent Environments Laboratory, The University of Texas at Austin
Lighting automation with sensors can help reduce energy consumption, but many do not consider the comfort of occupants, which can impact their work productivity and health. LightLearn is an intelligent lighting control system that aims to balance occupant comfort and energy efficiency. Like conventional lighting automation, it utilizes occupancy, switch position, and daylight information, but it also allows occupants to override the automation. LightLearn actively interacts with occupants and learns personalized optimal control set-points that achieve both occupant satisfaction and energy saving. A recent study noted the potential for LightLearn to significantly save lighting hours of operation compared to schedule-based (82%) and occupancy-based (21%), while maintaining occupant comfort. LightLearn is a low-cost and easy-to-install device that can be replicated in other buildings.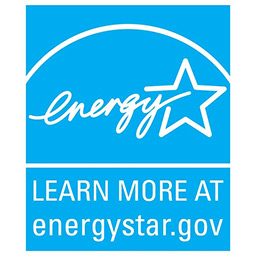 U.S. Environmental Protection Agency, ENERGY STAR Smart Home Energy Management Systems
Residential buildings account for 20% of U.S. energy use, making it an ideal sector for energy savings. The U.S. Environmental Protection Agency's (EPA's) ENERGY STAR Smart Home Energy Management Systems (SHEMS) program developed the first national effort to define and recognize smart home systems that manage and reduce energy use by offering a combined package of service algorithms, user interfaces, occupancy sensors, and controlled devices. EPA has developed a specification to generate immediately available energy savings through the deployment of a voluntary national recognition standard. EPA intends to use the data collected over a statistically significant period to develop a single performance metric that objectively compares the energy performance of different SHEMS services, which will enable the agency to define energy saving targets in future specifications without prescribing strategies or technologies.