Join fellow leading organizations and purchasers in making a commitment to purchase sustainable and circular technology & services to mitigate climate change and reduce e-waste.
EDUCATE
stakeholders on the environmental and social impacts of technology and how best to address them.
ADVOCATE
for manufacturing and purchasing practices that improve the health of the environment and the quality of life for people everywhere.
COLLABORATE
with public and private sector organizations to harness our respective efforts and achieve impact at global scale.
WHAT MOTIVATES US?

Technology is an essential and valued aspect of our lives, yet it comes at a price. Even after a decade of commitment by technology companies, their products continue to consume unsustainable amounts of materials and natural resources, be a source of hazardous substances, contribute to climate change and add to the largest growing waste stream in the world, e-waste. While the technology sector is making strides to address the social impacts of their products, there continues to be sourcing from conflict zones, worker exposure to toxic substances during the manufacturer and assembly processes, and unacceptable labor and human rights behaviors throughout the supply chain.
GEC's work towards creating a world of only sustainable technology products and services is our way of addressing these negative environmental and social impacts while maximizing the many positive benefits that technology brings to our daily lives. By supporting public and private sector institutional purchasers globally, GEC seeks to create large-scale demand for the design, manufacture, and use of sustainable technology.
Formerly known as the Green Electronics Council, the Global Electronics Council provides free access to many tools and resources including the ecolabel EPEAT, the world's leading ecolabel for technology products and services.
Over the last decade, purchasers have chosen to buy 1.3 billion EPEAT-registered products, resulting in the reduction of 184 million metric tons of greenhouse gases and mitigating climate change. This is only one example of the power of the institutional purchaser!
Since launching in 2006, GEC has helped purchasers and manufacturers make the following impacts
1.5

Billion
Sustainable Products Purchased Through EPEAT
220

Million
Metric Tonnes of GHG Gases Reduced
398

Million
Megawatt Hours in Energy Savings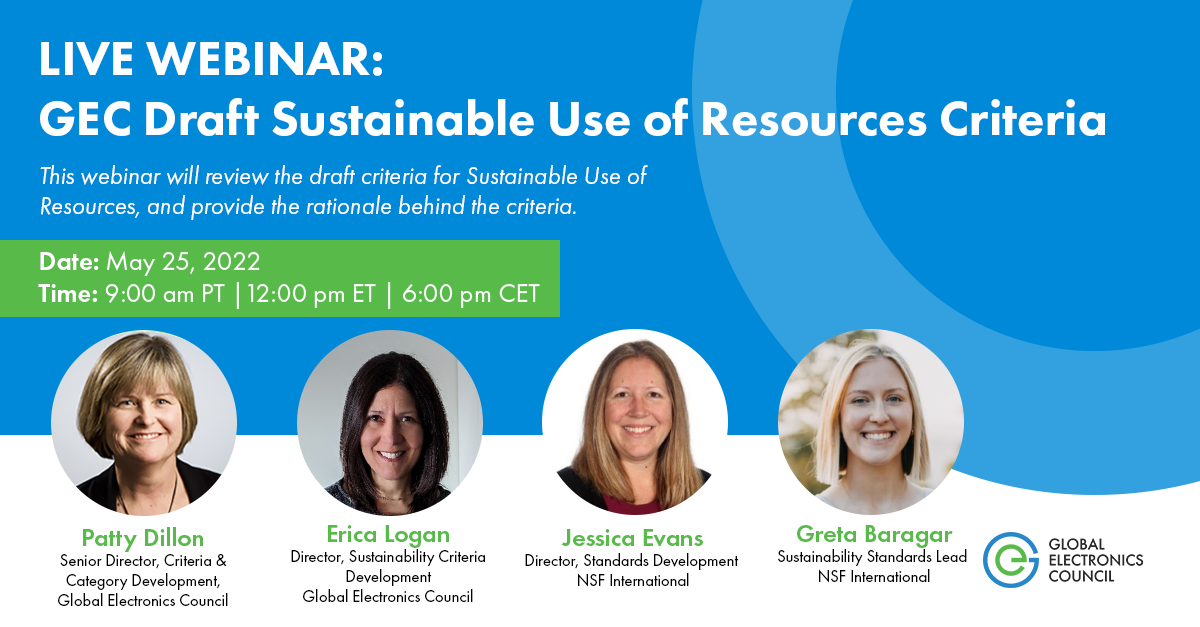 The Global Electronics Council is undertaking a multi-year initiative to revise its EPEAT criteria to...
read more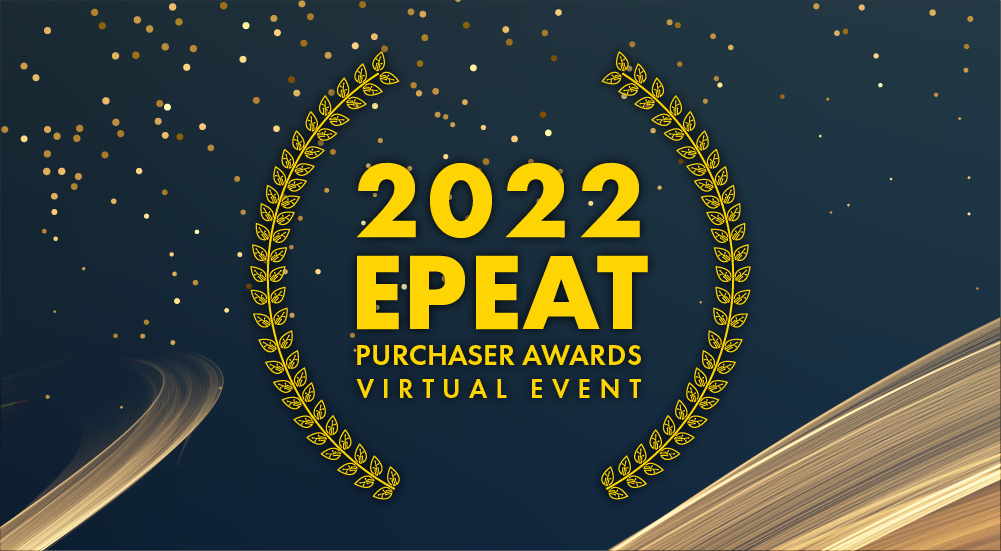 What are the top three reasons to apply for the EPEAT Purchaser Awards? The annual EPEAT Purchaser Awards recognize excellence in the sustainable procurement of IT products. EPEAT Purchasers will be recognized for each product category in which they purchase EPEAT-registered IT products. Here are three good reasons why you should apply for the EPEAT Purchasers Award.
read more
Upcoming

Webinars & Events