Representatives from the Global Electronics Councilwere pleased to honor in-person several of the Winners, Finalists and a member of the Judging Committee at the 2017 Catalyst Awards Ceremony in Shanghai, China, in June 2017.
2017 Catalyst Award Winners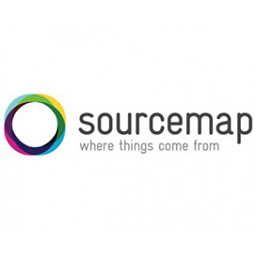 Sourcemap Inc. Supply Chain Transparency Community
Advances in supply chain transparency driven by enterprise social networking, analytics and visualization are making it possible for manufacturers and brands to have continuous assurance that their products are sustainably sourced and assembled. Sourcemap introduced the first supply chain social network designed to connect supply chain stakeholders, from raw materials to end customers, to enable full traceability across the hundreds of thousands of businesses that work together to deliver modern electronics. Used for years by individual brands and manufacturers to collect custom data from 1st, 2nd and 3rd-tier suppliers, Sourcemap is now introducing supply chain communities that enable multiple competing companies to benefit from a shared repository of pre-competitive information on suppliers' social and environmental performance. Brands that have achieved visibility and benchmarks are also able to take advantage of Open Sourcemap, the world's largest public platform for sharing product supply chains transparently with consumers through website embeds and linked QR codes.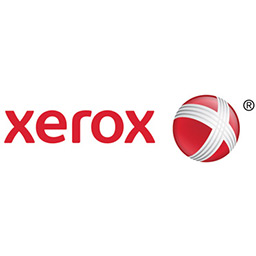 Xerox Corporation Optimizing a Reverse Logistics System
Xerox, as a corporate citizen, has a role to play throughout the lifecycle of our products and services. Our responsibility does not end once the product is sold. Xerox takes on supply chain responsibility as an electronics manufacturer from material extraction all the way through the end-of-life management of products. Over the past few years Xerox has optimized the Eastern and Western Hemisphere reverse logistics systems, which manage and process all products at their end-of-life. Xerox has always been recognized as an industry leader in end-of-life management, and this innovative optimization takes the next step towards creating a robust circular economy. The optimization utilizes a new centralized control system which calculates the value associated with sending a product through one of five potential processes, then the optimization system selects the process that will create the greatest value. These five processes include remanufacture, refurbish, remove parts for reuse, recycle, and broker sales. This optimized system utilizes current part and product inventory levels, along with the condition and service history of each return, to create a real time end-of-life inventory of spare parts and full products. These parts and products are then used to supply the manufacturing of new products and second life sales. Specifically, in this optimized system the remanufacturing and refurbishing strategy has shifted from 'waiting for a market need' to 'actively seeking and creating the highest possible value' for each end-of-life product. In addition, the parts reuse process has improved in multiple ways so that a recovered part is always the first choice over a newly manufactured part. The last end-of-life product stream is broker sales, which is a newly established process in the optimized system and is able to create a 2nd life for a product without any additional processing. Through all of these innovative improvements the optimized reverse logistics system as a whole has helped Xerox realize over $127 million USD in cost benefit, achieve over 115 million lb. CO2 equivalent in greenhouse gas savings, decrease cross continental transportation, and enable social sustainability. Xerox makes continuous improvements to this system in order to overcome all challenges, specifically to increase end-of-life collection of equipment that is not directly sold by or leased from Xerox. The global goal is to continue to drive innovation and optimization in order to increase the incremental cost savings and environmental savings by increasing the quantity of products taken back, formalizing the sharing of assets between Eastern and Western Hemisphere operations, and integrating consumable returns into this optimized system. With a global team working together towards these common goals, Xerox will continue to lead the industry with a truly innovative and sustainable reverse logistics system.
2017 Catalyst Award Finalists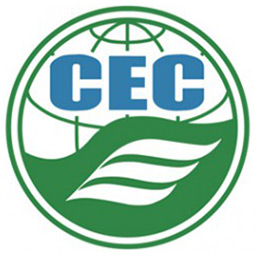 China United Environmental Certification Center
Government procurement list of environmental labeling products (hereinafter to be referred as "List") aims to promote green procurement in China and promote the development of a green supply chain. China's policy on government procurement of environmental labeling products has been improving over the past years with wider scope of products and gradual improvement of management mechanism. It plays a good guiding and demonstration role in facilitating comprehensive implementation of sustainable consumption. Up to the end of 2016, 19 issues of the list have been released. The government policy and list on procurement of environmental labelling products not only improves environmental performances of government agencies, but also reduces energy consumption and emissions of pollutants by forcing green upgrading of enterprises through consumption and promotes the development of green supply chain, in particular electronic product industry. The scale of government procurement of environmental labelling products reached 715.45 billion Yuan during 2008~2016 with continuous rise of the percent of environmental labelling products in similar products of government procurement.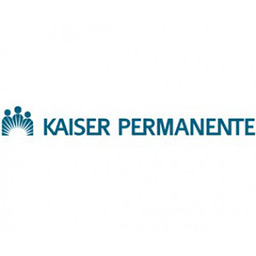 Kaiser Permanente
Electronics and information technology enable Kaiser Permanente to provide members, patients, and physicians with real-time access to electronic medical information, which has expedited and simplified delivery of care. But the manufacture, use, and disposal of computers, printers, monitors and their electronic accessories have a significant adverse impact on human and environmental health globally. Recognizing this, Kaiser Permanente began work in the early 2000s to identify more environmentally responsible electronic products that would enable them to maximize the benefits of their IT operations while minimizing their environmental impacts. In early 2006, Kaiser Permanente became one of the first private companies in the world to specify EPEAT — an environmental rating system for electronic devices supported by the U.S. EPA — in a contract with a new computer system supplier. The contract language specified a strong and definite preference for energy efficient and environmentally responsible electronic equipment, using EPEAT as a benchmark to credibly and effectively identify such product options. Over ten years of working with EPEAT, Kaiser Permanente's specifications have required higher levels of performance and expanded to newly covered product categories. After ten (10) years of purchasing commitments to procure EPEAT-registered electronic devices, the organization was recognized three (3) consecutive years and won the EPEAT two-star award level from the Green Electronics Council. In 2016, Kaiser Permanente increased its purchase of EPEAT-registered devices by approximately 5.9% from 2015, representing an astounding $85M in total spend on EPEAT-registered devices in the year 2016. This time the organization included the purchase of EPEAT-registered TVs – further demonstrating the purchasing power of a health system to move markets in the right direction! Kaiser Permanente now aims to increase performance in challenged product categories while sustaining top tier EPEAT procurement in others.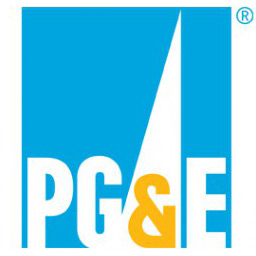 Pacific Gas and Electric
At PG&E we measure our own environmental impacts and compliance performance. As a result of these initiatives, we identify operational efficiencies, realize cost savings and engage our customers, employees, and suppliers in the benefits of environmental stewardship. We expect our suppliers to have similar programs and goals. As part of our supplier engagement, we educate suppliers on the importance of establishing an environmental management system (EMS), tracking their environmental impacts, setting improvement goals, and reporting their performance publicly. The mechanism for gathering these details is the annual supplier sustainability survey completed in our membership with the Electric Utility Industry Sustainable Supply Chain Alliance (Alliance). PG&E was a founding member of the Alliance in 2008 and one of the first members to create a scorecard methodology based on the survey responses for use in supplier evaluations. The questions of the survey are based on the Alliance environmental framework and have a system in which the answers build in maturity. This is provides a learning tool with which the suppliers can assess their own performance and clearly see what is needed to progress their efforts in the most impactful way. The responses to the survey are quantified and used in the supplier's annual scorecard assessment which factors many key performance metrics including quality, performance, supplier diversity, and sustainability. Suppliers are given a score based on a 5 point scale. PG&E sets a corporate goal every year to have a percentage of suppliers achieve a score of 3 or better. The environmental performance standards help us to gauge the significance that suppliers are placing in their effort to minimize their environmental impacts. Economic and Market Impact Since implementation of the supplier environmental management standards, PG&E has seen year over year improvement in supplier performance. Annually about one hundred suppliers are surveyed. In 2013, our goal was to have 55% of the suppliers surveyed achieve a score of 3 or better. The goal was exceeded and we have had increasing goals ever since. In 2016, the goal was 70% and we achieved 75%. This means each year, more of our top tier suppliers are realizing the importance of measuring, goal setting, and publicly reporting their environmental impact results and implementing or maintaining systems to do so. Challenges Some of the challenges we have experience throughout the implementation and execution of this program include:  the need for continuous supplier engagement and training,  minimizing supplier touch points, and  overcoming the "one size fits all" survey hurdle. Each challenge has been tackled separately, but all with consideration of the supplier in mind. We provide full transparency into the survey execution, scorecard results, and our program actions. This ensures that the supplier is aware of how their responses will be used and how they can improve their performance over time. Program Milestones In 2016, we broadened the scope of the suppliers surveyed to include a number of our diverse suppliers. This was an effort to prepare them for what would be expected of them should they become a top tier supplier as well as to educate them on how to improve their environmental performance. Each year, we strive to have improvement in the percent of suppliers achieving a score of 3 or better. In 2017 we aim to have 75% of top tier suppliers perform at this level.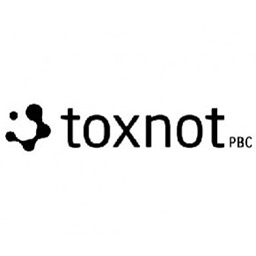 toxnot PBC
Customers, retailers, and name brands are demanding chemicals transparency from their manufacturers and supply chains. Manufacturers must meet these requests or lose their largest customers, e.g. Walmart, Google, and LEED builders. Without supply chain transparency, manufacturers risk lost sales and legal costs. Today, manufacturers spend a lot of money hiring consultants to survey suppliers and produce one-off transparency reports. toxnot's software solution reduces manufacturers' costs and risks by automating the chemical transparency process with: (1) Fast, searchable access to the world's best chemicals hazards data. (2) Seamless supply chain data collection. (3) Automated transparency reporting for multiple industry standards toxnot is a web based software solution that supports manufacturers and suppliers of all sizes in selecting preferred chemicals and automating the product reports required by their customers. toxnot provides a freely accessible chemical hazard database as well as best in class subscription tools for supply chain data collection and product reporting. toxnot is quickly becoming THE source for chemicals hazard data. Our 'software as a service' subscription tools provide the easiest and lowest cost path to generating product transparency reports. Customers can access chemicals hazard data for free and purchase modular subscriptions starting at $49/mo to access reporting and supplier survey tools. toxnot is the first transparency software that is fully accessible to all business users regardless of their company size. It is also the first solution to incorporate workflows for the two most difficult issues (data collection and reporting) for users in one software solution: Toxnot combines supplier data collection directly with a full chemical hazards database and reporting engine so that users can manage the entire product transparency reporting process from one place. In addition, toxnot provides its searchable database free to anyone – the first service to make complete hazards data available to all. Our business model offers free access to our chemical hazards database, allowing all supply chain participants to drive better product design outcomes. We are the only source for free access to GreenScreen List Translator scores, the predominant method for communicating chemical hazards in product reporting. Our solution seamlessly integrates with companies' Bill of Material and formulation systems, importing product data directly into our reporting engine, and drastically reducing the time and cost of reporting. Suppliers skip tedious web forms and quickly import their data to submit to their customers. toxnot protects proprietary chemicals while still allowing suppliers and manufacturers flexibility to see hazards and run products against changing compliance lists without having to recollect data from their suppliers. Our service was engineered from the ground up for scalability – it works across different device sizes, from phones to desktops, and can scale to hundreds of thousands of users.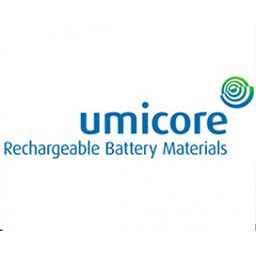 Umicore Rechargeable Battery Materials
One couldn't imagine a world without tablets or smartphones. Lithium-ion batteries have been powering the portable electronics technology in the last decade and this technology still has a very healthy growth perspective. Umicore Rechargeable Battery Materials is a world leader in the production of cathode material for lithium-ion batteries. Next to the development of new technologies and products, Umicore pays a lot of attention to the sustainability of their products and the sustainable procurement of raw materials. Together with portable electronics, the growth for lithium-ion batteries is supported by the transition towards the electrification of the automobile. Both the electronics and electric vehicle sector are driven by the ambition for a sustainable and bright future. Companies in the battery supply chain, however, are facing high ethical and environmental risks in the supply chain of cobalt, an essential mineral in the lithium-ion batteries of portable devices. Umicore is aware of the risks that are linked to the sourcing of cobalt. Infringements of human rights, occurrence of child labor and environmental issues, as well as the lack of sufficient health and safety protection are reported to occur in certain parts of the cobalt supply chain. Last year, research by Amnesty International revealed the occurrence of the worst forms of child labor in the artisanal mining activities of cobalt in the Democratic Republic of Congo (Amnesty International, "This is what we die for", January 2016). To avoid the occurrence of these practices in Umicore's supply chain, and consequently that of its customers, Umicore has created a dedicated Sustainable Procurement Framework for Cobalt already in 2004. The current Sustainable Procurement Framework for Cobalt builds on this and takes into account the specific risks that are currently linked to the mining of cobalt. It is inspired by the OECD Due Diligence Guidance for Responsible Supply Chains of Minerals (OECD, 2013). For the practical implementation of the framework, Umicore has created a decision tree. Following the decision tree leads to the decision whether or not to source from a certain cobalt supplier. This decision tree includes four essential steps: supply chain traceability, supplier research, risk assessment and risk mitigation. In 2016, Umicore was the first company worldwide to obtain external validation for its ethical procurement approach. Umicore proactively engaged the services of the assurance provider PricewaterhouseCoopers to perform an audit on Umicore's procurement activities of 2015. The audit included providing full transparency on Umicore's purchasing activities, chain of custody documentation and due diligence research, as well as visit reports and risk mappings. Aiming to raise the bar for the cobalt industry, Umicore has made the compliance report of the last audit publicly available in March 2017. In doing so, Umicore wants to increase transparency towards its customers and stakeholders. Next to that, Umicore wants to stimulate other players in the cobalt industry to develop similar systems and engage with third-parties for verification. In this way, Umicore believes it is actively contributing to the further development of a sustainable supply chain of cobalt. Umicore believes that its unique approach and publicly reporting on its compliance, provides comfort to its customers about the provenance and the ethical nature of the cobalt used in the material they source. Umicore's customers have valuable brands to protect and Umicore is committed to provide them peace of mind on all aspects.